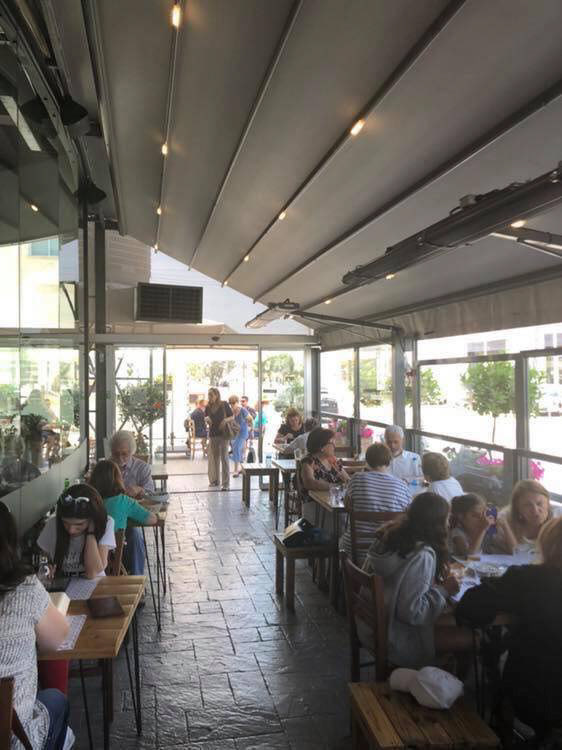 Take it outside....
EAT, DRINK, SOCIALIZE
all year round
Outdoor is for living! All year round is the season for patio dining, beer gardens, roof lounge bars, alfresco dinning areas....
Every customer is looking for a cool or warm restaurant or cafeteria to enjoy entertaining  outdoors or indoors with preferably the doors leading to the outdoor patio open... people simply prefer fresh rather than recycled air... they dont like to feel "trapped inside" during summer or winter.... 
COOLAIRPORTABLE and Australiaheating  is unquestionably the best choice. That's because only COOLAIRAUSTRALIA systems allows doors and windows to remain open whenever it is operating. Cooling or heating performance is unaffected by people coming and going, which makes COOLAIRAUSTRALIA products a perfect companion to the relaxed patio lifestyle.. 
5/32