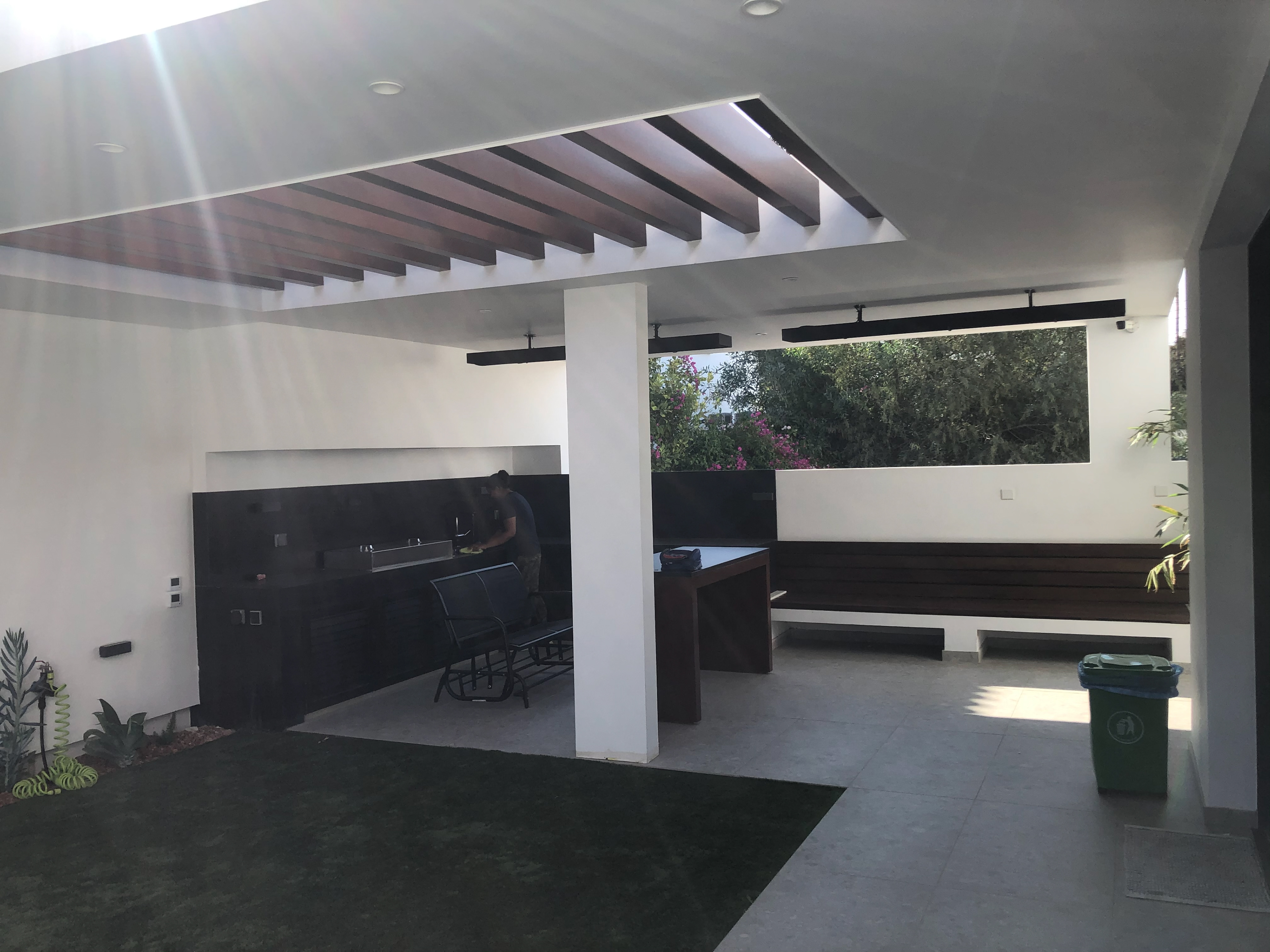 Radiant Heat Allows Design Freedom!
​
Flexibility of design & Installation, anywhere around YOUR SPACE, including undercover outdoor living and alfresco dining areas; patios, verandas, courtyards and balconies; and hard-to-heat garages or sheds. They can even be installed under a wire rope.
​
We offer nine SMART RADIANT HEAT AUSTRALIA models from 700W to 5000W, operated with electricity, hot water or solar panels ensuring the heating requirements of any outdoor or indoor area are met. Brackets for direct ceiling or wall/ceiling angled mounting are supplied as standard.
Optional SMART RADIANT HEAT AUSTRALIA accessories include beam or fixed umbrella mount brackets, extension mount brackets, chain suspension brackets, twin mount brackets and flush mounting enclosures
Solutions For Every  Application: