360 degrees rotating ceiling radiant heating panel!
Zero red light when radiant heating panels are in operation!
Subtle warmth evenly distributed in the entire sitting space!
Zero heat loss to the ceiling: radiant heating panel's back surface is treated with nano heat block paint!
Acceptable heated environment even at very low winter temperatures!  Customers can enjoy their coffee regardless low winter temperatures!!!
Black mat color, slim size radiant heating panel, dimensions: 200 cm x 17 cm x 7 cm !
Radiant heating panels achieve a maximum heat surface output 380 degrees Celsius in just minutes.  Because of this remarkable speed, Cafeteria owner can take advantage of much lower kilowatt consumption,  lowering his or hers heating bill!!!

The whole system is operated automatically, easily and safely. Its thermostat and smart management controls  enables flexible operation for creating unique customized heating comfort zones according to the sitting area of the cafeteria!

Thermostat controls are located near the barista area so he or she can control the operation according the customers flow...
Certified FACTORY installation: 
It's worry-free. With our turnkey installation, you don't have to lift a finger—our factory-trained teams handle the entire process, so you can concentrate on your business.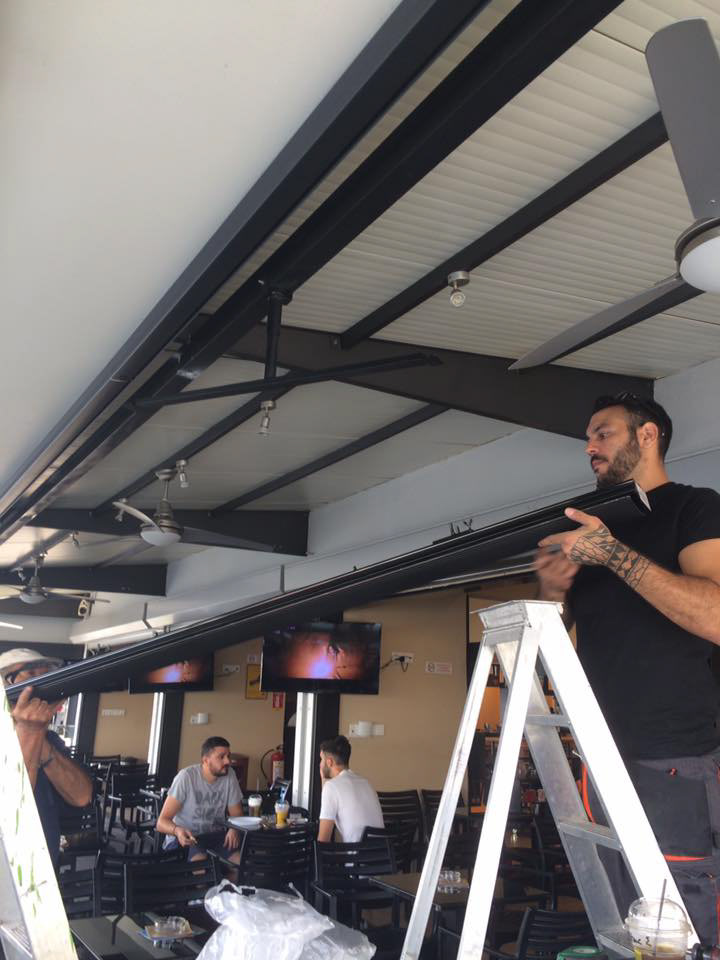 It's faster and easier. Installing CoolairAustralia's products is all our install teams do, so they're going to be better, faster and more efficient than anybody else.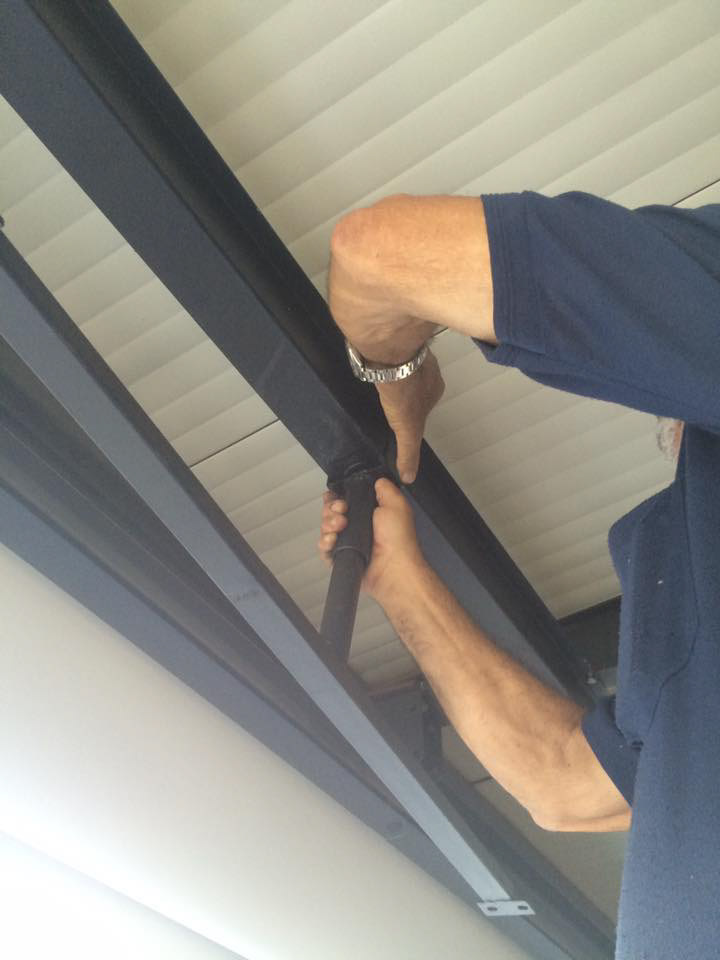 Bolted construction for easy assembly and disassembly for summer & winter period!
You get a dedicated CoolairAustralia's project manager, available during and after the install to answer any questions and be at your beck and call.
You get the VIP package, like extended warranties (up to 15 years!), complete rebate administration for parts, and 100% peace of mind

100% safe & worry free installation!
The unique alloy casing material allows the units to be used in corrosive environments such as coastal/seaside locations, outdoor kitchens and around saltwater pools etc.
placing of custom made pasamanou type p for concealed installation electrical wires etc...

Focus heat where you need it most !

Take control of the temperature just the way you want to have & feel it!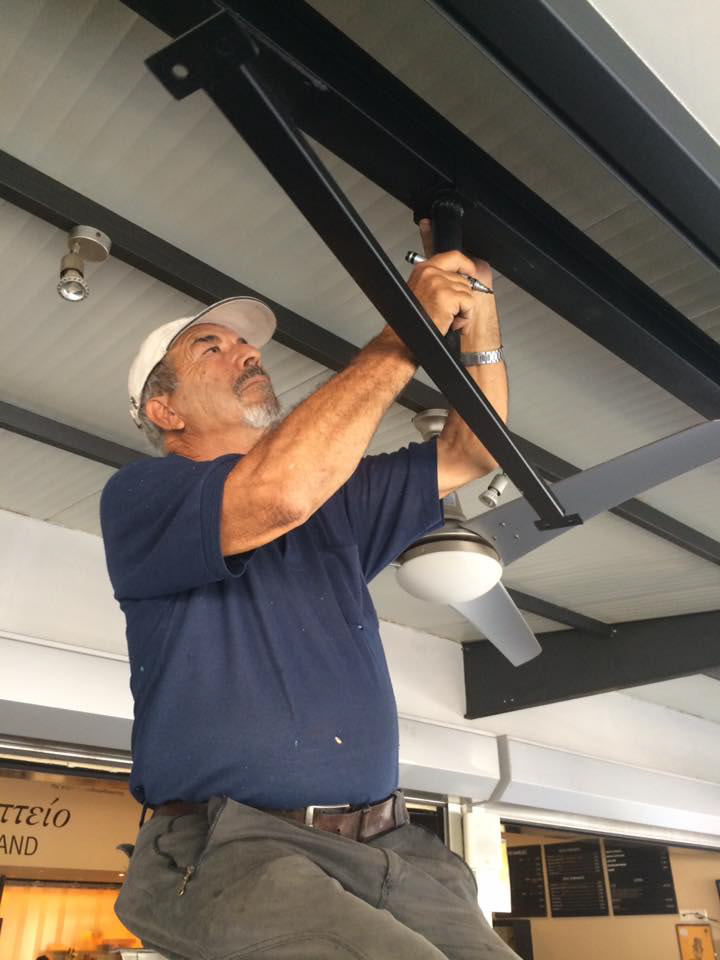 Fuel Cost Savings of up to 65% over traditional heating methods:
With Radiant Heating principle the heat is directed to the floor and not trapped at the ceiling. Therefore, you can lower thermostat settings between 5 and 10 degrees and still maintain desired comfort levels at the floor. The high efficiency of Radiant equipment has resulted in our customers experiencing fuel cost savings of 50% or more.
65% Savings
Save the planet, save some money - or even a lot of money
When it comes to radiant heat, SMART RADIANT HEAT AUSTRALIA obliterates the competition, achieving a maximum heat surface output 380 degrees celsius in just minutes. Other products take 3 to 7 times longer to reach just 300 degrees celsius heat output.
Because of this remarkable speed, we can take advantage of much lower kilowatt consumption, not only lowering your heating bill, but improving the performance, and lifespan, of your heating components as well.
Research has shown that radiant heating is about 45% more energy efficient than forced air. But with CoolairAustralia's SMART RADIANT HEATING, that percentage is even higher up to 65% due to greater heating output performance and much much lower kilowatt consumption.