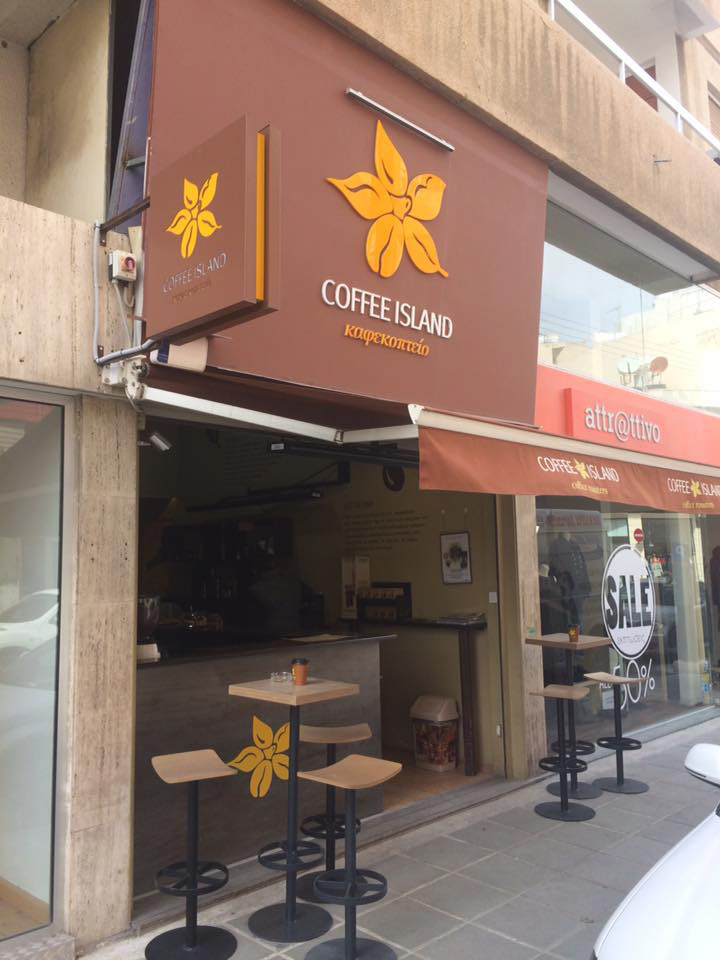 COFFEE ISLAND cafeteria: wide open front outdoor & indoor sitting and coffee preparation area
black discreet zero light smart radiant heater 65% save energy heater: super efficient heating for full outdoor area.
indoor wide open area: both coffee preparation and bar stool sitting area can not be heated effectively with the indoor wall split airconditioner because of the high ceiling and the wide open front space
smart radiant heater solves the heating problem with the air conditioner by start heating from the ground up with zero heat loss to the ceiling and completely unaffected by the front wide open area.
Why is Radiant heat better than Forced Air Heat for your business?
 the hot air rises towards the ceiling, leaving low temperatures at floor level. This results in a very low standard of heating comfort, unnecessary high running costs, poor working conditions, droughts and lowered productivity, due to increased absence on health ground.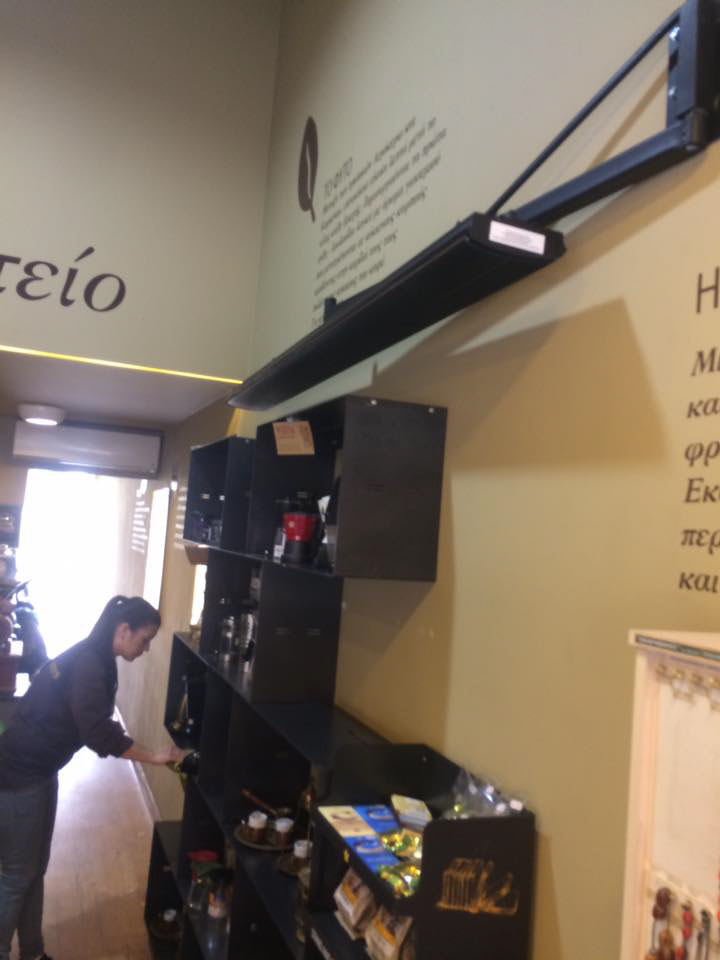 SMART RadiantHeat heaters provides heat where you want it – in the actual working or living zone. The heater warms floors and walls in the room just like the sun warms the earth. This provides very efficient comfortable heating and big energy savings in comparison to an old style heating system (i.e. hot air).
Perhaps the most remarkable thing about radiant heat is what you won't notice. There is No noise or dust from mechanical blowers. No hot air blowing on you. No hot air collecting at the ceiling, wasting energy. No cold floors to chill your feet. The mild warmth of your space is a subtle experience and always feels just right.

Performance
Ultra-fast response means immediate heat comfort in minutes
When it comes to radiant heat, SMART RADIANT HEAT AUSTRALIA obliterates the competition, achieving a maximum heat surface output 380 degrees celsius in just minutes. Other products take 3 to 7 times longer to reach just 300 degrees celsius heat output.
Because of this remarkable speed, we can take advantage of much lower kilowatt consumption, not only lowering your heating bill, but improving the performance, and lifespan, of your heating components as well.